Teaming up with our beloved members of our wolfpack for an hour or two is something that shouldn't be missed.  We aim to have fun with all our guests and patiently await your arrival.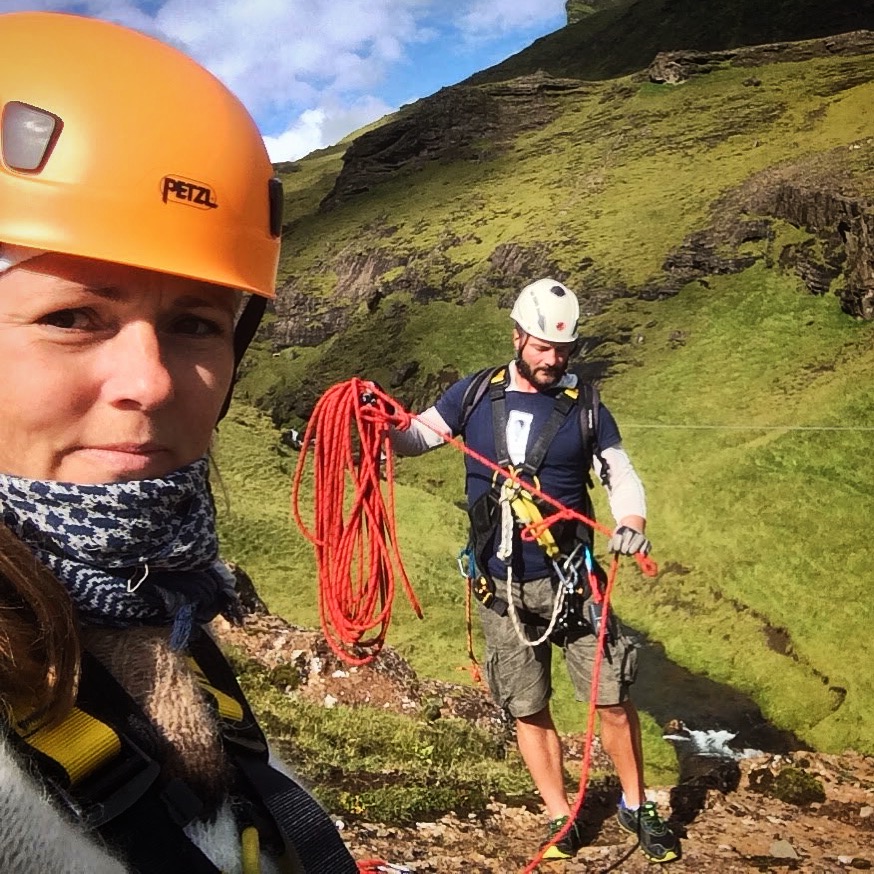 The team is assembled of adventure-seeking Globetrotters. Even though this is, the first zipline in Iceland, the team's experience is far from new. Team members have taken on activities like Paragliding, Diving, Ice-climbing, surfing, and kayaking, to name a few. With the love of nature and travel, the team combines its biggest passions in one, and now you can share this fantastic experience with this marvellous team.
The team's priority is to keep their guests safe and show them a brilliant time without meddling with nature too much while exploring it to its fullest at the same time.
We are based in the centre of Vík, and anyone is welcome to drop by grab a harness and share an incredible experience over a breathtaking landscape with Iceland's masters of Zipline.
How we met
Believe it or not, we all met through the love of paragliding. After a few outings chasing thermals and enjoying a good BBQ we desided to combine our strenghts.
Zipline Iceland
Our zipline idea was born on a rainy day with nothing to do. We had the urge to be outdoors, doing something fun and adventurous.
The future
Just wait and see, we have many ideas up our sleeve at the moment, some will probably be dissmissed other will see the light of day in the near future.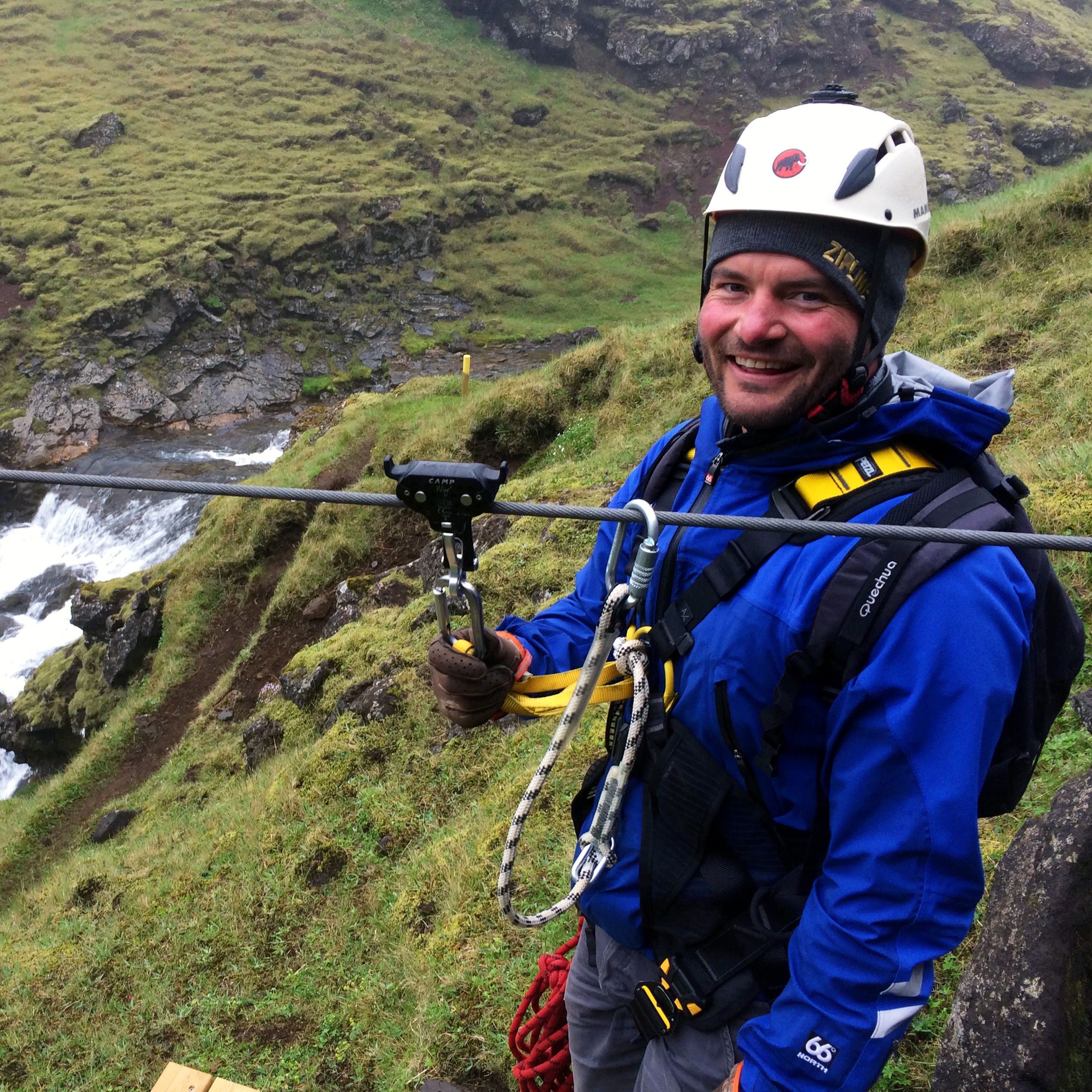 Sammi
Guide
Sammi is adventure seeking globetrotter. His love for paragliding and travel led him to Vík around a decade ago and during summer this is his favorite place to be. He is a bit fragile about Icelandic winters, probably because he's only half Icelandic, the other half is French, so he spends winter flying Paragliding Tandem flights in Cape Town, South Africa. If you don't see him attached to a harness of some kind you'll find him somewhere with a cold beverage in his hand… or a burger!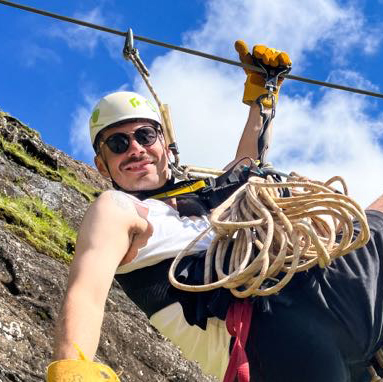 Jarek
Zipline Guide
Jarek is an adventure guide living in Iceland who has spent several years exploring Vík's rugged landscape, discovering hidden gems, and immersing himself in the local culture. He is highly skilled in various adventure activities and has a natural talent for inspiring even the most hesitant adventurers.
As a wealth of knowledge about Iceland's folklore, traditions, and legends, Jarek is passionate about learning and discovery. He prioritizes his guests' experiences and goes above and beyond to ensure they have an unforgettable adventure.
When Jarek is not hanging about on one of our zip wires, you can find him hardworking in several other companies around the area, fixing broken stuff or attending to his lovely and fast-growing family.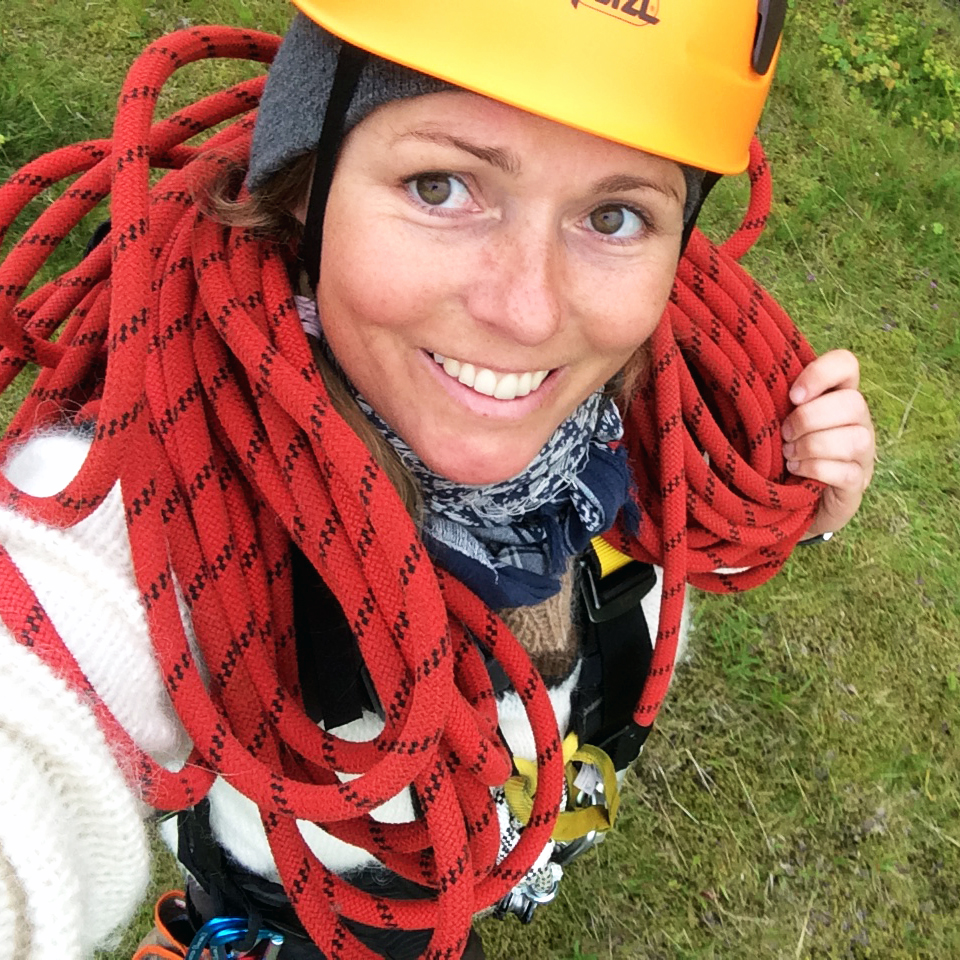 Ása
Office // Summer Guide
Ása has been involved in adventures since she was a teenager. From joining the Adventure club at school, which took her from hiking all over Iceland, to years later guiding paragliding pilots in the Atlas mountains in Morocco. Ása's big passion in life is globetrotting around the world exploring and discovering new things, one year she took up paragliding which led her to this community in Vík. She believes in balance so when she's not zip'n or paragliding you'll probably find her on her yoga mat meditating. Ása is a part of the "one man office team"
 here at Zipline.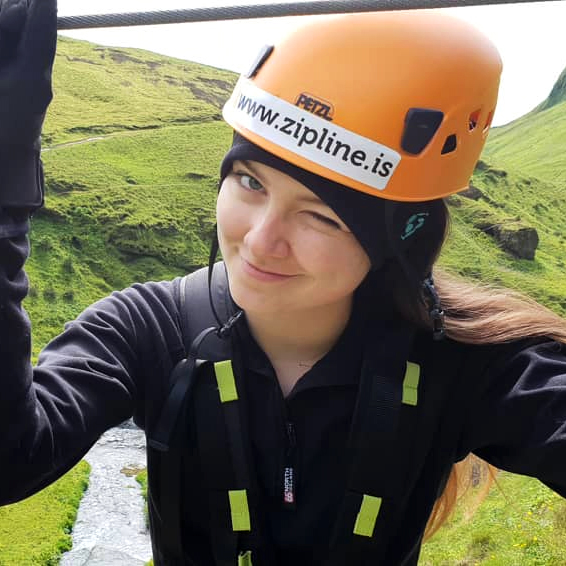 Katla
Zipline Guide
Katla is in high school and holds many jobs during summer, one of them is guiding with us the zipline tours, she also is a receptionist at Vík hostel and chances are she will be the one to greet your when you arrive at our meeting point for your Zipline adventure. Katla is an artist by nature and has become highly interested in photography, if she is guiding your trip you might part with the perfect portrait shot by her.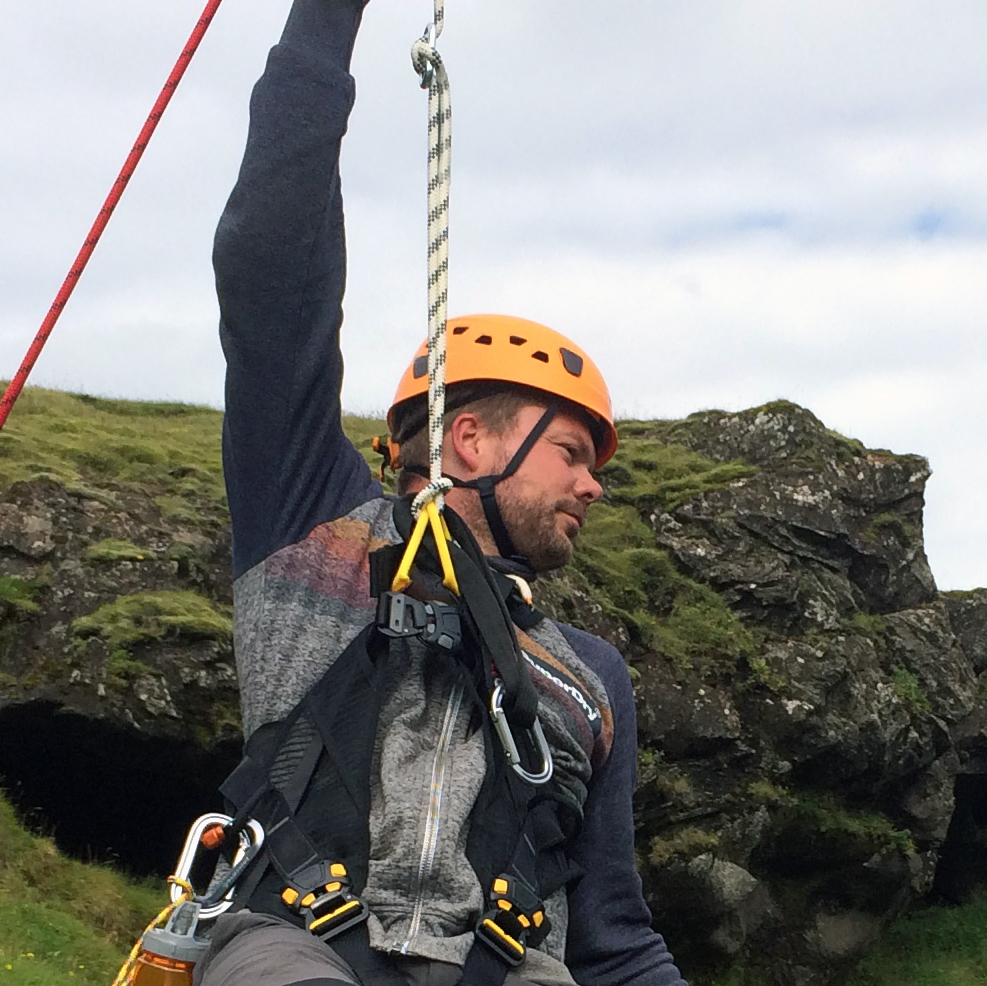 Þráinn
Guide
Þráinn is local from Iceland's South Coast, arrived in Vík 20 years ago and is still here. Þráinn has been guiding jeep tours and welcoming visitors to Vík all those years. Since he took up paragliding and ziplining his main focus has been on that and you will not be disappointed if he turns out to be your guide. Nobody knows more about Vík's history as Þráinn does. He is also a fantastic chef and a proud supporter of some English soccer team.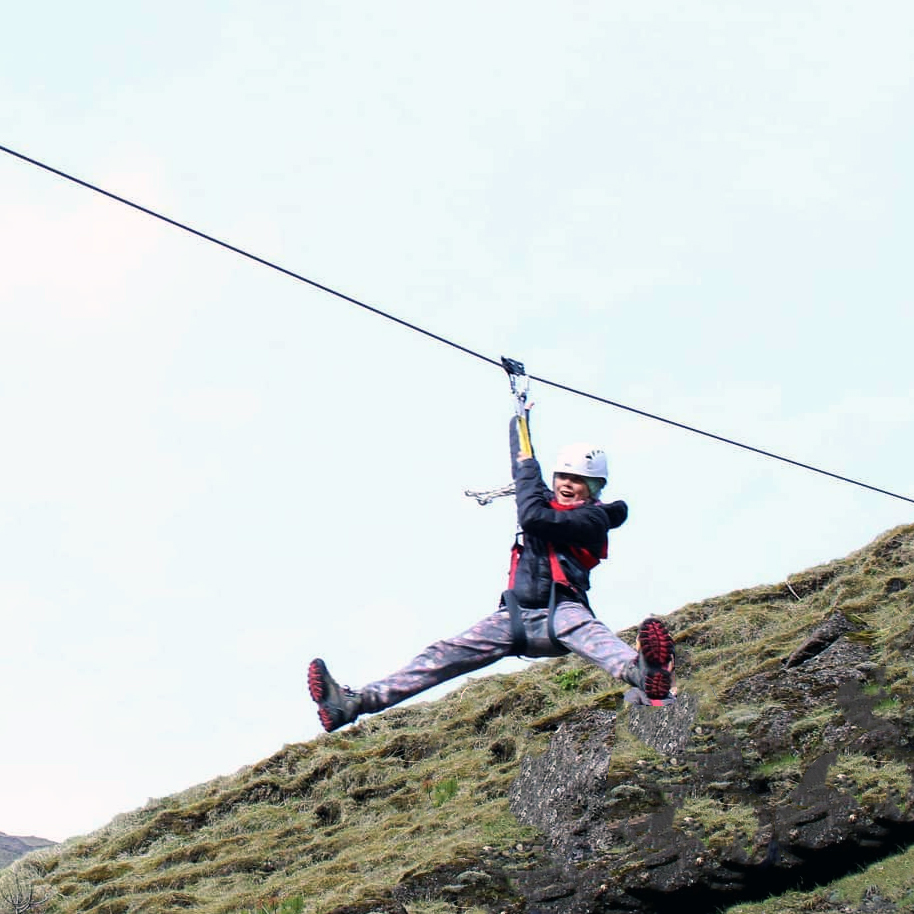 Addý
Zipline Guide
Addý is the youngster in the group. She is an adventure enthusiast, which doesn't really come as a surprise when you have parents like hers. She is a guide in training and helps with trips once in a while. She is a child of nature and during the hiking part of the tours, you normally see her off the path picking flowers and making floral wreaths.
Panda has done more zipline tours than any of the guides. She loves to race the female guides across the line, while they are attached to the zipline Panda runs on the ground below. She has a specially made harness so she can go on the ziplines itself and has been a few times. Panda is a mix of border-collie and a labrador and that makes her up-to pure awesomeness.
Panda was with us for the first 5 years but has now passed on to more advanced ziplining in a place we will all end up in one day.