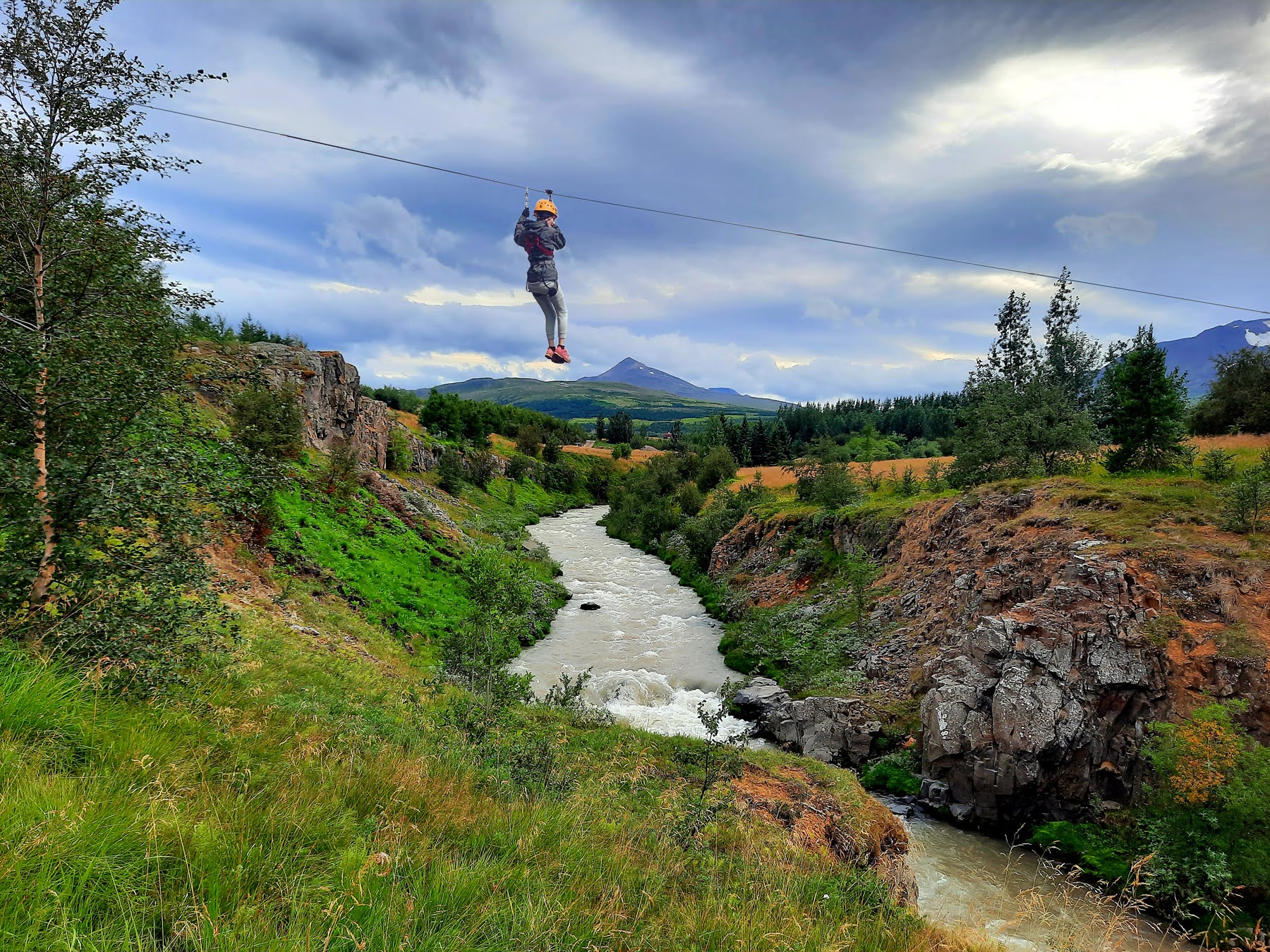 Five ziplines are zigzagging above a rustling river and cliffs! -Something you don't want to miss!

Our guides will lead you safely through the fairytale-like river canyon with a mix of zipping, light hiking and storytelling.
Price: Adult ISK 11.900kr. / Child (8-12 years) ISK 7.900kr. 
Akureyri
Our fantastic partners at Zipline Akureyri, Iceland North, operate this tour in Akureyri.
Click the image for Google maps to take you there.
zipline adventure
About this experience

Availability
Daily departures in summer (June, July and August).

Duration
The whole tour takes 1,5 – 2 hours. Depending on the size and shape of the group, along with weather conditions.

Included
All safety gear certificated guided hike and five ziplines.

You will need
Hiking shoes and warm, windproof clothes – dress according to the weather; gloves and a thin beanie are optional. We recommend braiding long hair or tying it in a low bun to fit under the helmet.

Meeting Point
Glerárgil við Hlíðarbraut, Akureyri. Please arrive 10-15 minutes before your departure time.

Weather
Sometimes we need to change departure times slightly due to the weather. Please check your email before your booked time and leave us a phone number so we can call or text you in case we have to contact you with changes in the schedule.
We welcome you at the Zipline Akureyri headquarters (see map below), where we will help you put on the safety gear.
Then we walk 2-3 min. to the first line. One of your guides zips ahead and receives one guest at a time. The other guide assists and secures you to go.
Following the short forest paths between the five lines, our guides entertain you with stories of the area, probably not all true.
At the end of the fifth and last line, we hike the 5-10 min back to headquarters.
You can relax in the excellent weather, swap photos and experiences with other tour guests and perhaps enjoy a packed lunch if you bring it.
Our partners up north, at Zipline Akureyri operate this tour.
Requirements & preparations
Check your age
You must be age 8 or older. A legal guardian must acompany or sign to allow kids under 18 to zip.
Break out the scale
Participents must weigh between 30 – 120 kg. (65-260 lbs.)
PROTECT YOUR FEET
It's best to wear waterproof hiking boots or trail running shoes with a fully-enclosed toe and heel and a good sole.
take a breather
You must be able to hike ca. 3 km. (or 1-2 miles) at elevation and over uneven surface.
PROTECT YOUR FEET
It's best to wear waterproof hiking boots or trail running shoes with a fully-enclosed toe and heel and a good sole.
Pregnant ladies
Sorry, it's not safe to zipline while you're pregnant. See you when you've become a mom. 🙂 
ARRIVE EARLY
Check in 15 minutes prior to your tour time. Please remember not to be late! Come ready to get outside your comfort zone and have a blast!
DRESS APPROPRIATELY
Dress according to weather, Iceland can often get cold and wet so wind and rainproof clothes are usually a good idea.
UNTANGLE
Tie your hair up (either braid it or tie it in a low bun) so it won't get tangled.
COME RAIN OR SHINE
Tours operate rain or shine. If we do cancel, we'll make every effort to contact you to reschedule or refund the tour.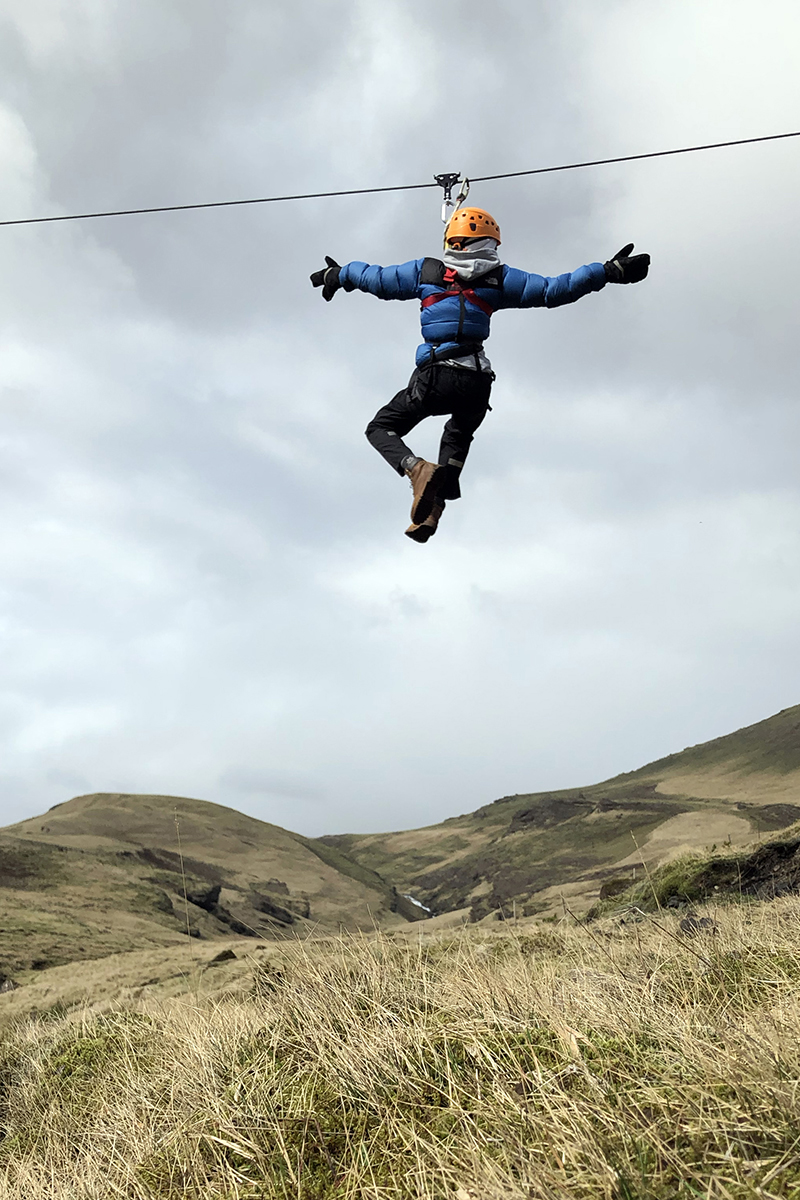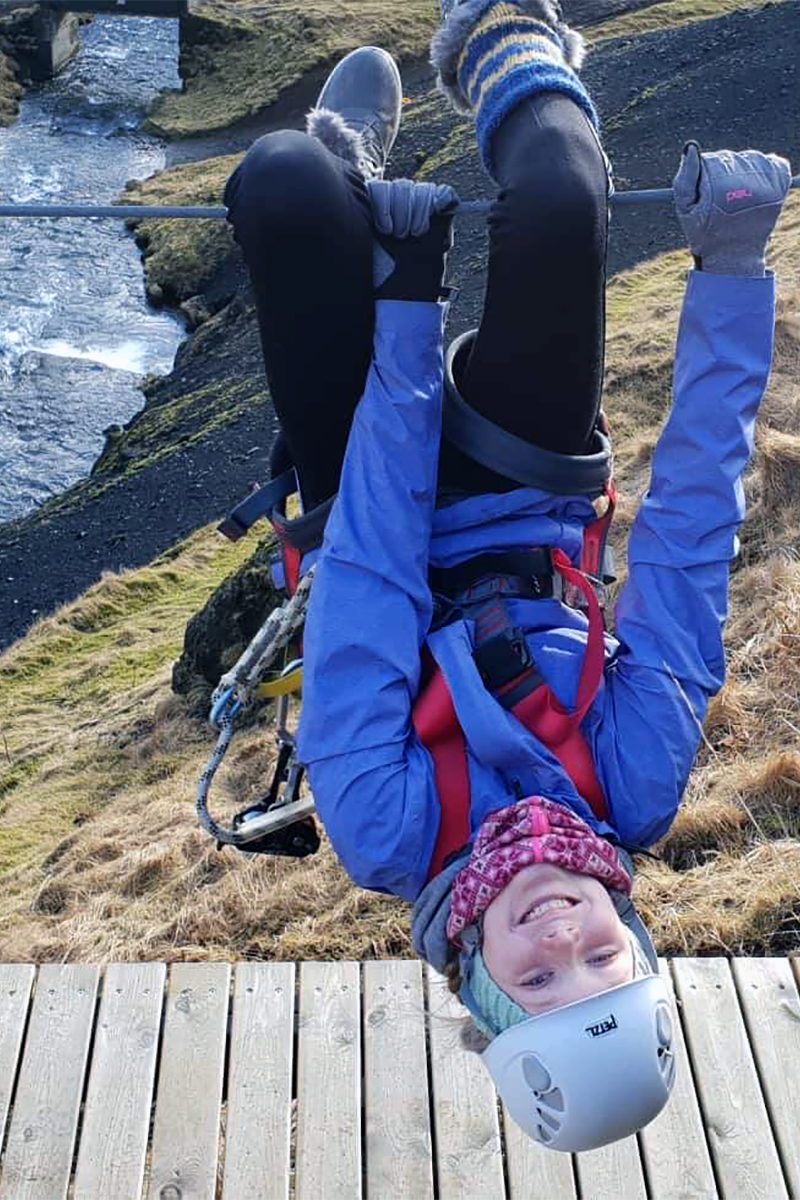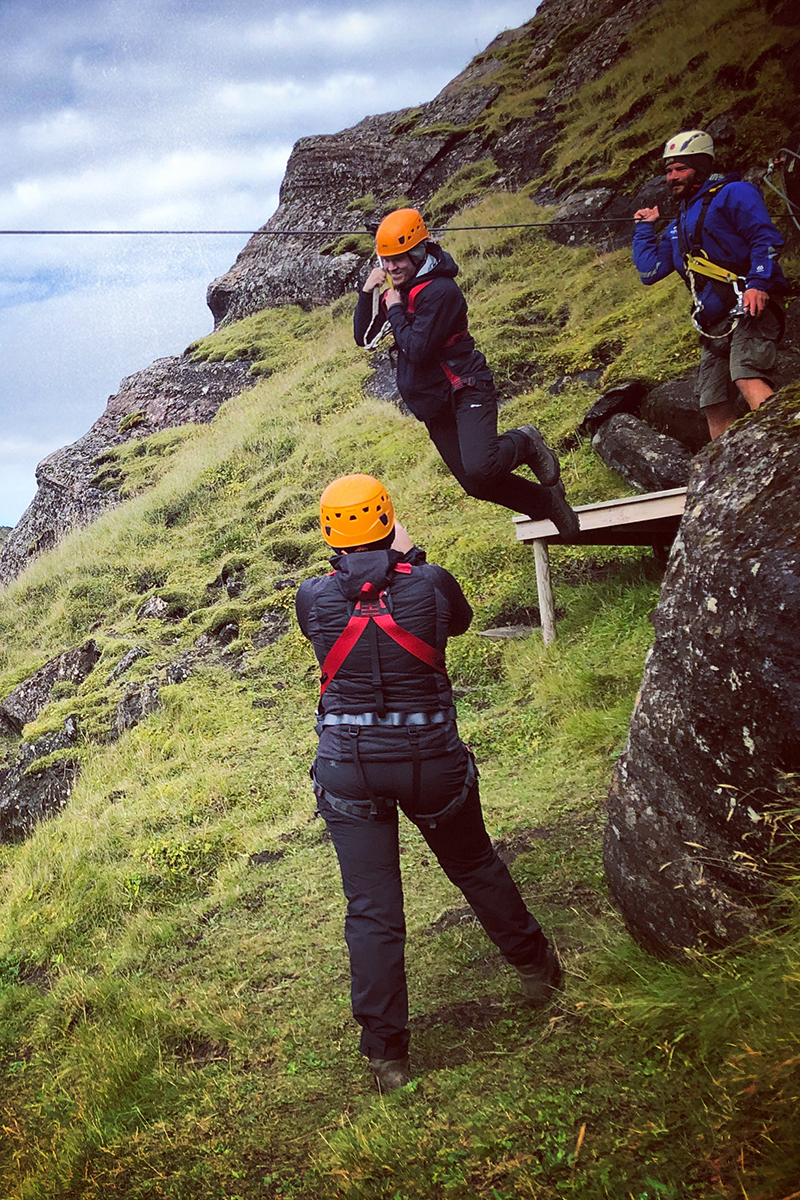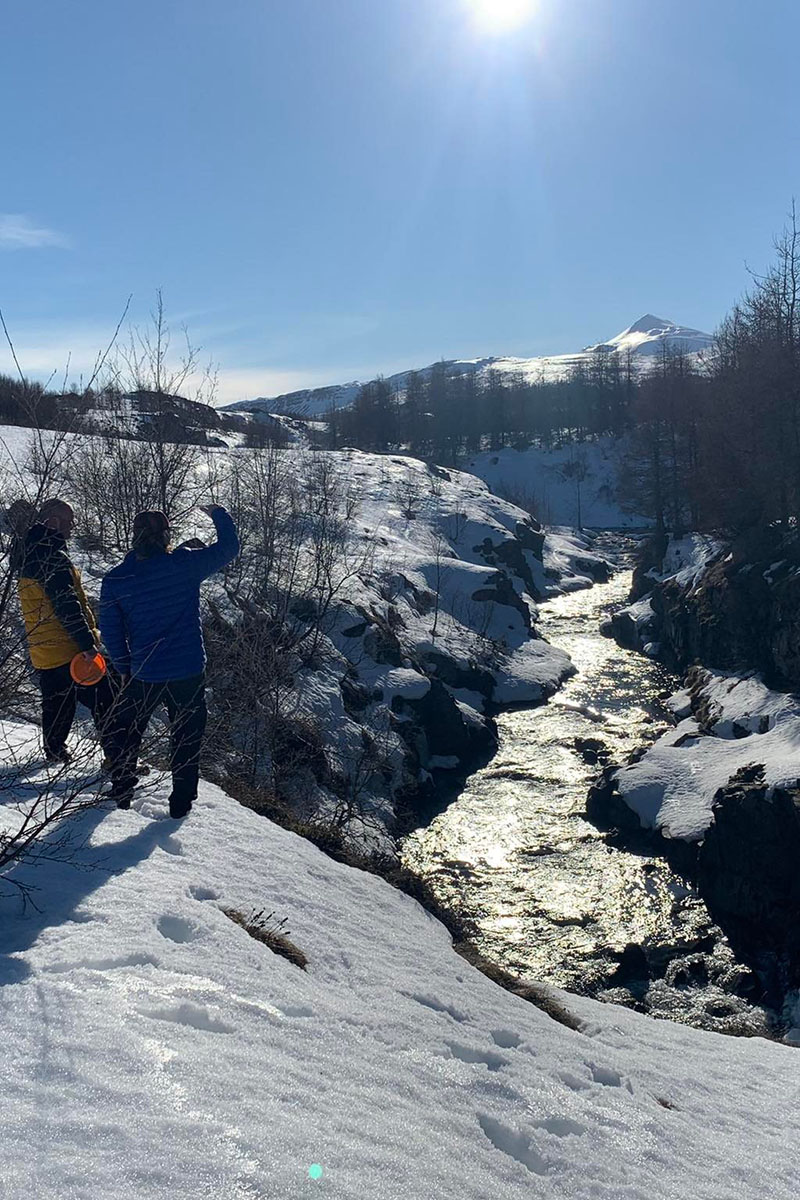 Have any questions or concerns about our ziplines, weight or age restrictions or something else? Feel free to drop us a line if  anything comes to mind. If it's close to your zipline adventure a phonecall might be a better option. Tel:
+354 698 8890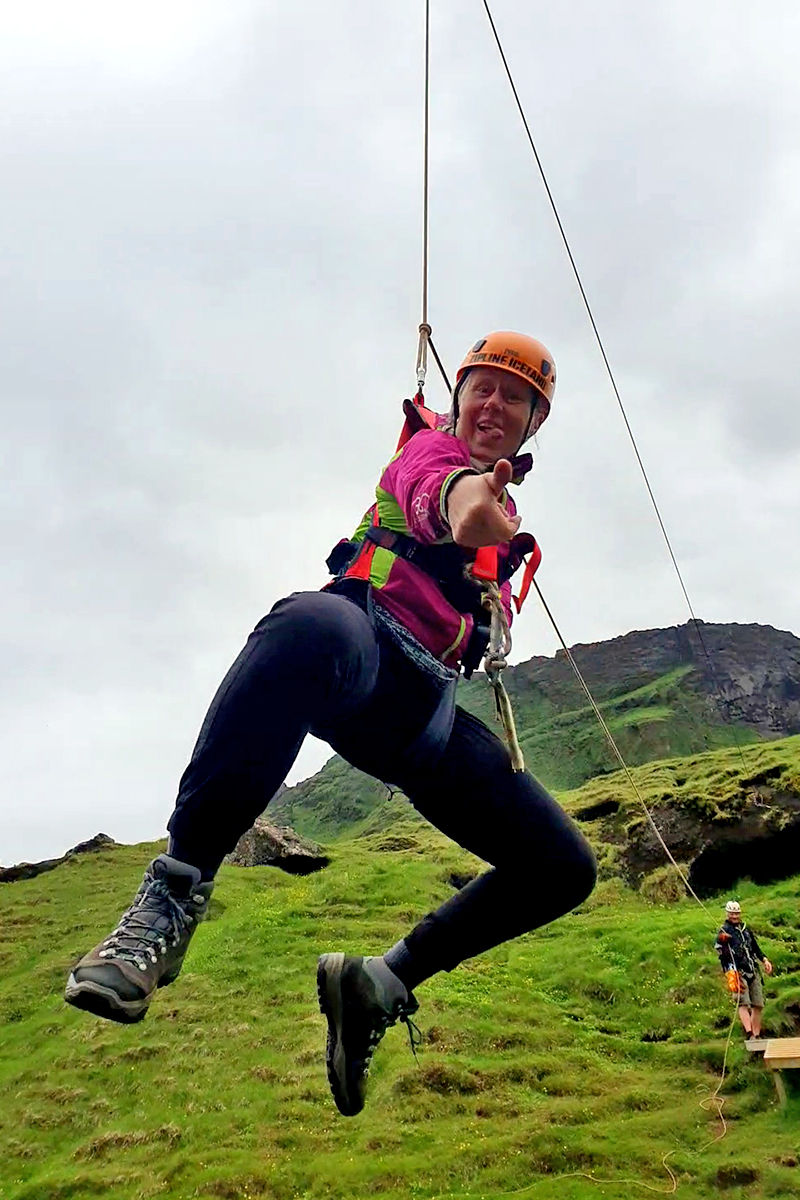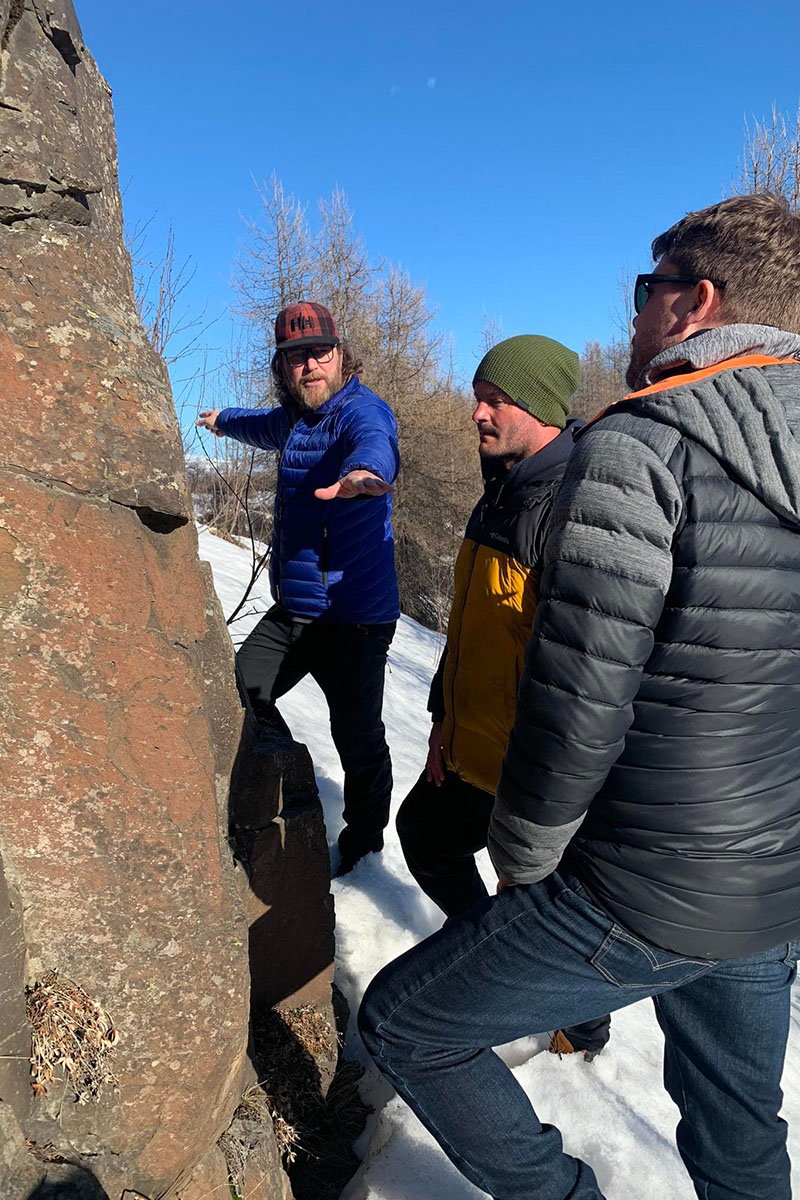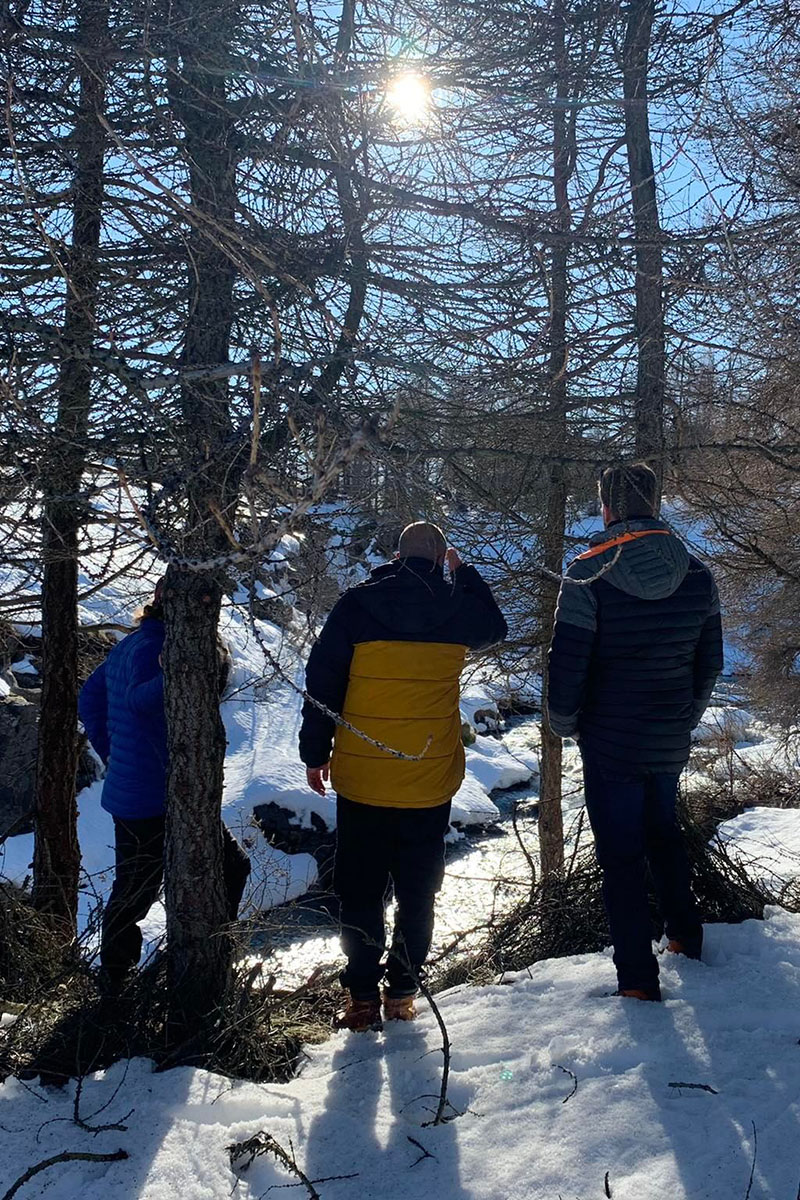 Zipline Akureyri
Book here
*An adult must accompany children
ISK 11.900
Children: ISK 7.900
Remamber your hiking boots! You will be travelling in Iceland, our terrain is mostly untouched and we would like to keep it that way. That's why we don't make huge walking paths in the landscape but follow narrow and uneven sheep trails along our trails. Hiking boots help you when the route is wet and slippery and support your ankles if you are unused to walking on uneven surface.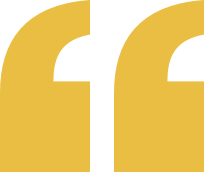 i had booked a ticket for the zipline. luckily I was the only participant.
the 4 ziplines are all different and therefore equally challenging. the parts of the zipline and... read more hiking is really a very nice area.
pieces are good and easy to walk in between. make sure you have good walking shoes.

i heard they also do pagarlide in the summer. I will definitely be back for the zipline and paraglide!
I definitely recommend this activity.

femke22


December 4, 2022