This is where we are based. Somewhat the Adventure hub of Vík. Located in the same building is the Icelandic Lava Show and The Soup Company. When you arrive, please come in, have a seat chill, browse on free Wi-Fi have coffee or tea and wait until your zipline guides arrive. If you're early enough for lunch, we recommend the red hot lava soup.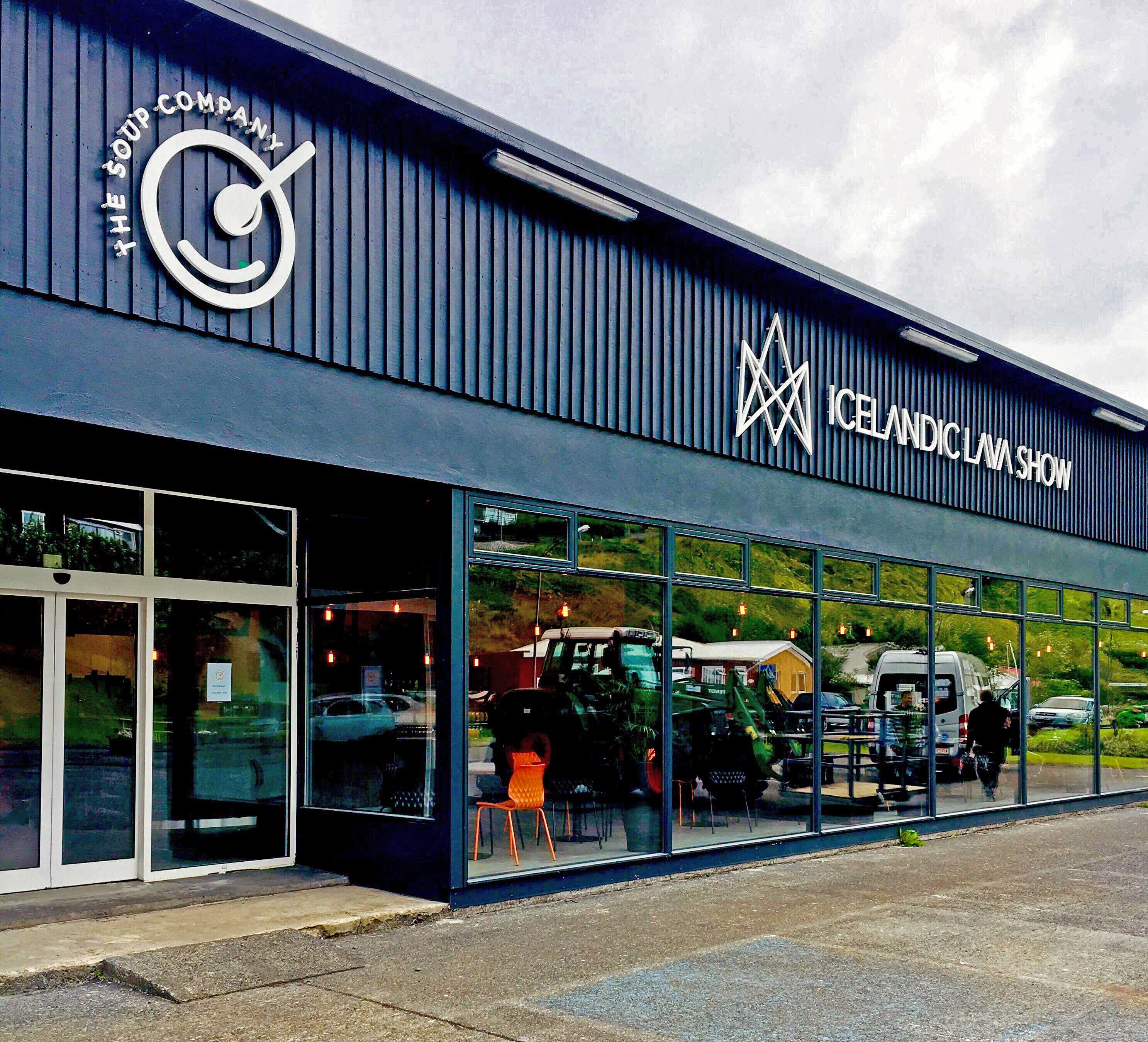 OUR NEW MEETING POINT
RÁNARBRAUT 1 – VÍK
We have a new meeting point for our tours at Ránarbraut 1 in Vík. It's the first house on the left when you turn from the ring road onto Víkurbraut. It's white and houses the police station, the bank and the liquor store. Park in front and walk around the back to find us.
We still recommend you visit our old meeting point; there's only 2 minute walk between the two places. 
sizzling hot lava
Icelandic Lava Show
When you visit us in Vík, make sure you don't miss out on the hottest show in town. Red hot flowing lava right in front of you is just one aspect of this amazing show. The sound, the smell the feel (when it's cold of course) is something else. Truly a show for all the senses.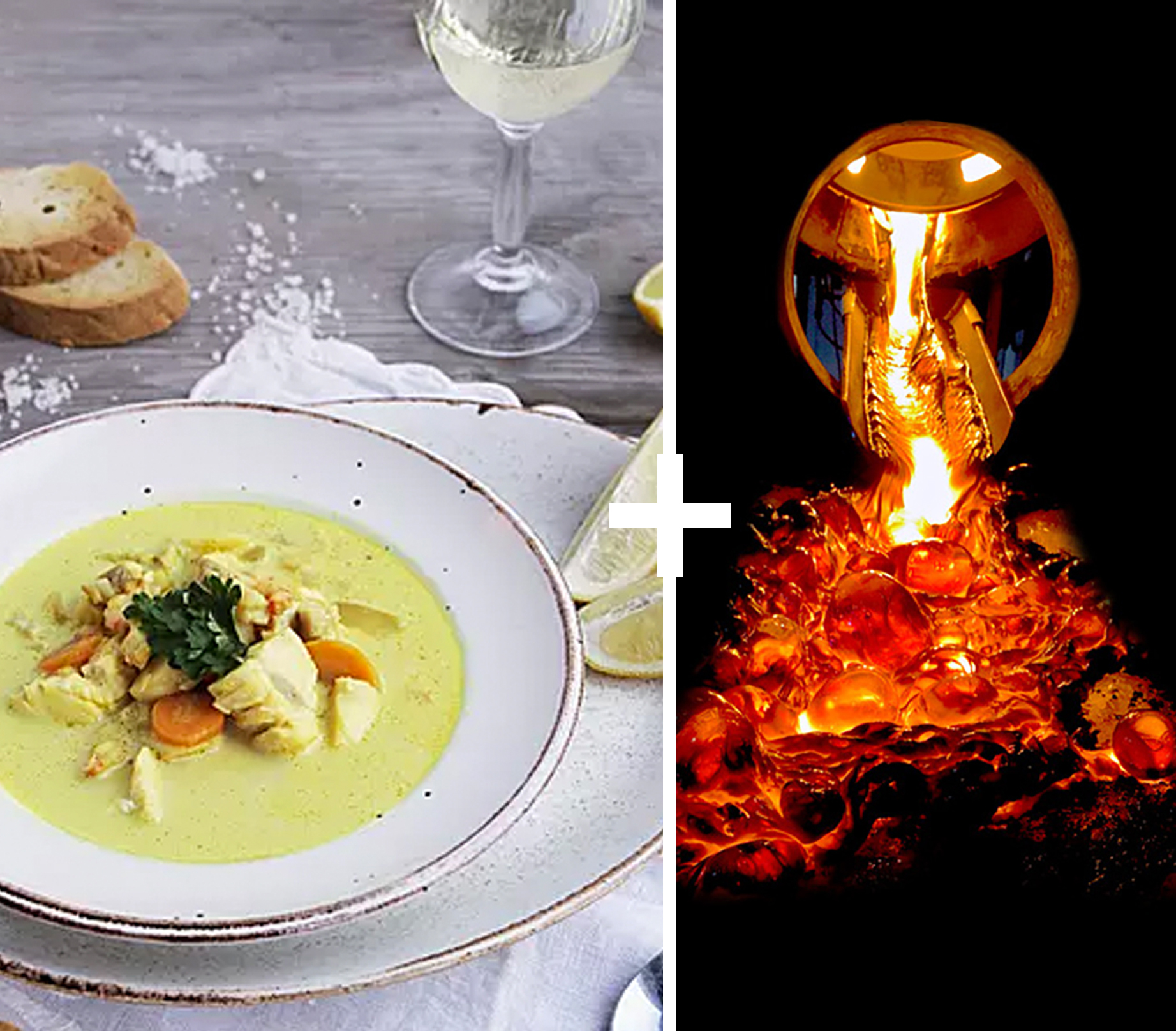 deliciousness
The Soup Company
We recommend you arrive early or stay a little longer to make time to taste these delicious soups The Soup Company have to offer. Our favourite is the Red Hot Lava Soup. If you are not in the mood for soup, their homemade cakes and coffee is something else.
Directions from West (Reykjavík)
Driving time
From Reykjavík: 2.5 hrs
From Skógar: 30 min
From Reykjavík you follow the ring-road nr.1 to the east until you reach the little town of Vík.
Directions from East (Höfn)
Driving time
From Höfn: 3 hrs.
From Kirkjubæjarklaustur: 1 hrs.
From Höfn you follow the ring-road nr.1 to the west until you reach the little town of Vík.
GPS coordinents
N 63.423361
W -19.008923