This is where we are based. Norður-Vík, one of the oldest farms in Vík, converted to a hostel twenty-some years ago. When you arrive, please come in, have a seat in our comfy second-hand sofas in the lobby, chill, browse on free Wi-Fi have coffee or tea and wait until your zipline guides arrive.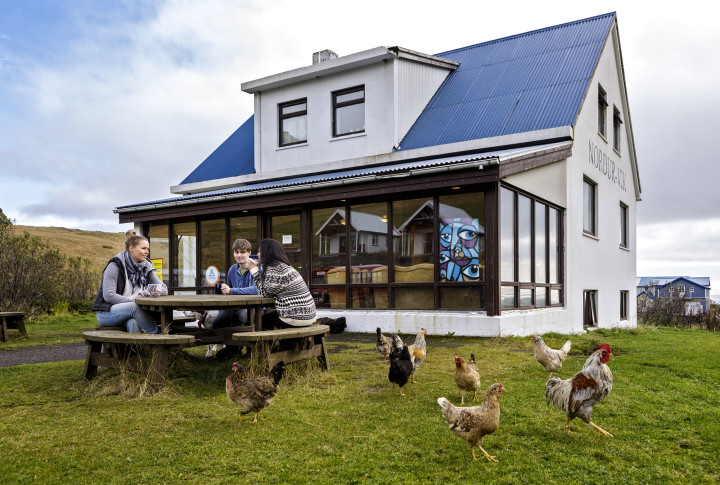 Norður-Vík is one of the oldest farms in Vík. It's been around since sometime in the 1800s but the house standing now is built around 1960. It was converted into a hostel a little over 20 years ago and has been run as a part of Hostelling International since. Norður-Vík is a green hostel.
We are lucky enough to call Norður-Vík our home and their friendly staff is always at your back and call, whatever your need should be. This is where we meet up before zipline trips, you might run into some paragliding enthusiasts from True Adventure here as well or run into Panda who likes to trot around the yard. Feel free to make use of the free Wi-Fi in the lobby, coffee or tea while you wait to meet up with your zipline guides.
Find us in Vík
When you've reached Vík, you turn uphill on Suðurvíkurvegur, past Suður-Vík restaurant and the fire department until you make your way slightly downhill with a left turn on a gravel road and here you'll find us.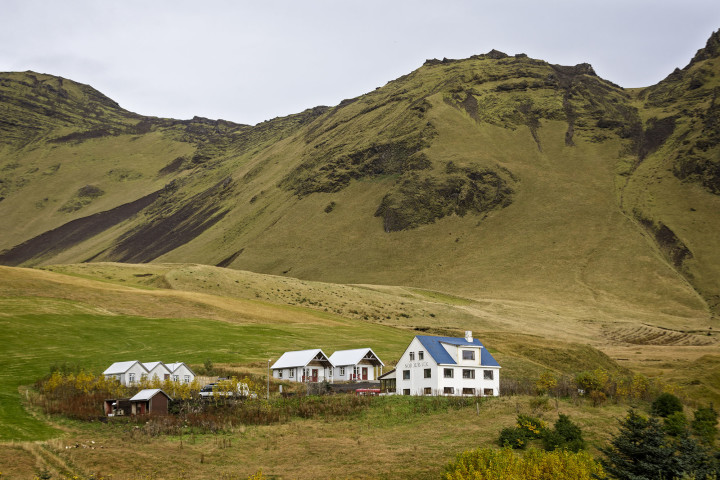 Directions from West (Reykjavík)
Driving time
From Reykjavík: 2.5 hrs
From Skógar: 30 min
From Reykjavík you follow the ring-road nr.1 to the east until you reach the little town of Vík.
Directions from East (Höfn)
Driving time
From Höfn: 3 hrs.
From Kirkjubæjarklaustur: 1 hrs.
From Höfn you follow the ring-road nr.1 to the west until you reach the little town of Vík.
GPS coordinents
N 63.423361 W -19.008923
Æsa, with a name from Norse mythology, meaning "goddess", is exactly that. She's been running the hostel almost since her graduation from college. She's been guiding trips around the area for as long as anyone remembers and is enthusiastic about local history, our Icelandic language and the outdoors. With her newfound nose for adventure, she's taking up paragliding, ziplining (of course) and horseback riding, she even got a horse with the same name as herself, Æsa. You might get lucky and get her as your zipline guide and if that happens you're in luck because Panda (the dog) usually follows.